There may be instances when our plugins would not be compatible with other plugins you have installed on your site or with the customizations made to your site's theme. This is a common problem that customers have reported in the past, which is why we suggest running a plugin/theme conflict test when our plugins are not working as they should. Please check out the following steps on how to properly run this test:
Install and activate the Health Check & Troubleshooting plugin on your site.
Go to Plugins, search for Gravity Forms, and click Troubleshoot to start troubleshooting.
Your site will load a default theme, all plugins except for Gravity Forms will be disabled, and you can start testing.
Activate additional plugins under Available plugins in the top right of the Troubleshooting Mode dashboard.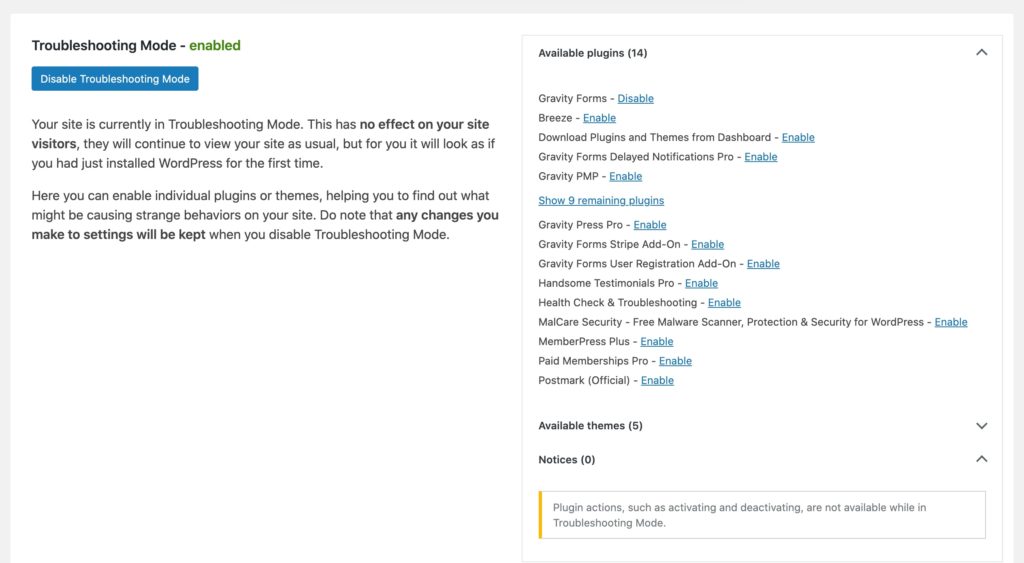 You may find more detailed information on running the test is available in the Gravity Forms docs.
This is a pretty easy and straightforward test but it could be time-consuming depending on the number of plugins you have installed on your site. You will have to remove every possible cause for the conflict as well as introduce each potential cause one-by-one until we you are able to narrow down the culprit.
After you have completed the test and have identified a theme or plugin that is causing the issue, we need two important pieces of information:
Provide us a link where we can download the theme or plugin. If the theme/plugin isn't publicly available, you may send us a .zip file directly.
Expound the complex effects of the plugin. Context is very important here.
You can send these information by raising a ticket here.