Our plugin relies on Gravity Forms checkout system when registering your customers to the MemberPress level you or they specify. While MemberPress has an option to create a coupon that enables a first payment discount on MemberPress memberships, Gravity Forms coupon don't have this option. However, there is a workaround to help you achieve this setup.
Requirements for this workaround:
Please make sure that you have activated the following plugins/add-ons:
Gravity Press Pro – 2.x version (2.x version is needed as our 3.x version does not support Gravity Forms Trial feature)
Gravity Forms (payment add-on of your choice)
Gravity Forms
MemberPress
Steps
Create your registration form, add the necessary fields you need.
Proceed with adding a Single Line Text field in your form before the Total field and after the Product field where you have set your MemberPress levels in. This single line text field will serve as your faux coupon field where your customers can type in a faux coupon code.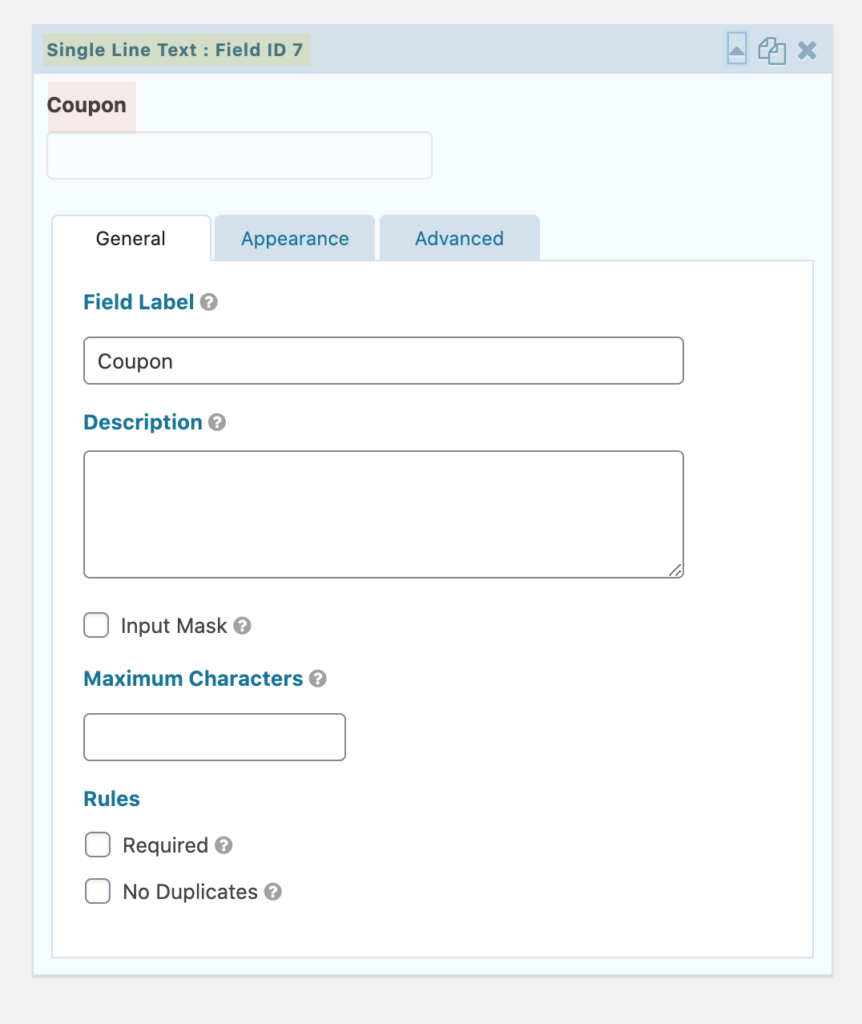 Set a faux coupon code. In this example, I will use 100FIRST.
Create another field that will serve as your confirmation message that the coupon has been applied successfully when a customer fills the faux coupon field with the faux coupon code you have set. Please also set a conditional logic to show this field only when the faux coupon code is typed in that faux coupon code field.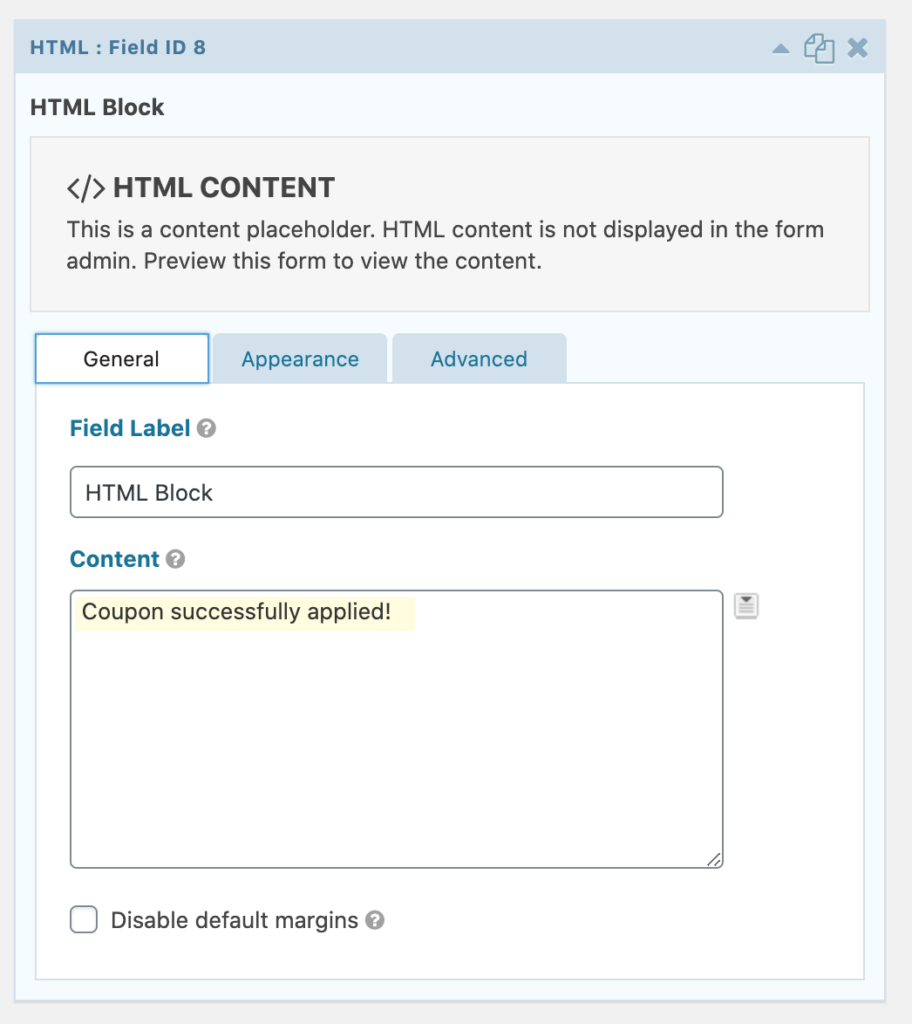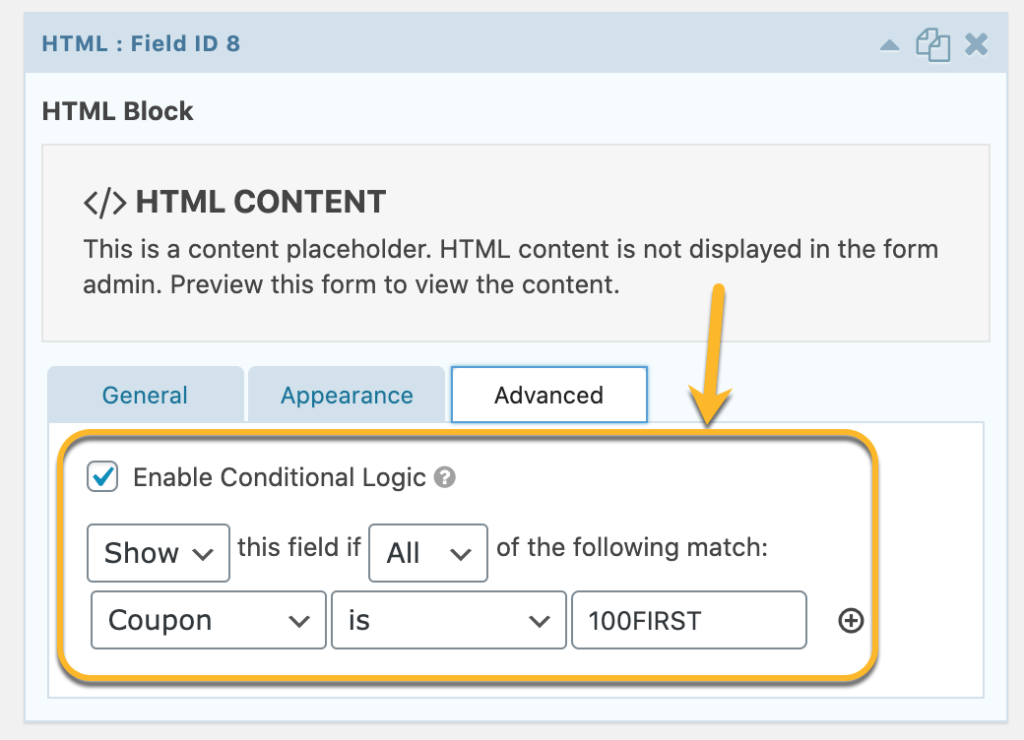 After setting your form, proceed with setting up your Gravity Press feed and User Registration feed according to this guide.
For your payment feed, you need to create 2 payment feeds. The first feed is created to process the subscription normally if the faux coupon is not applied. The second feed, on the other hand, is created to enable a trial for that subscription when the faux coupon code is applied; giving the illusion that a 100% discount for the first payment of a recurring subscription is applied.


Activate your feeds and you are all set!