To successfully set up Gravity Press and establish an integration between Gravity Forms and MemberPress, you need to add a Drop Down or a Radio Button fields where you can bulk add your MemberPress membership levels and present them as choices for your customers.
However, there are instances where your customers would accidentally select the wrong membership level and there would be no option for them to cancel it. They can can change which one is selected, but they can't deselect them entirely. With this, they may be forced to refresh the whole page and start over again, which is a bit of a hassle.
If you want to provide your customers an option to cancel their selection especially if you only have one membership level in your Product field, what you can do is add a new choice and rename it to "None"
Make sure that this choice's value is empty and that its price is set to 0.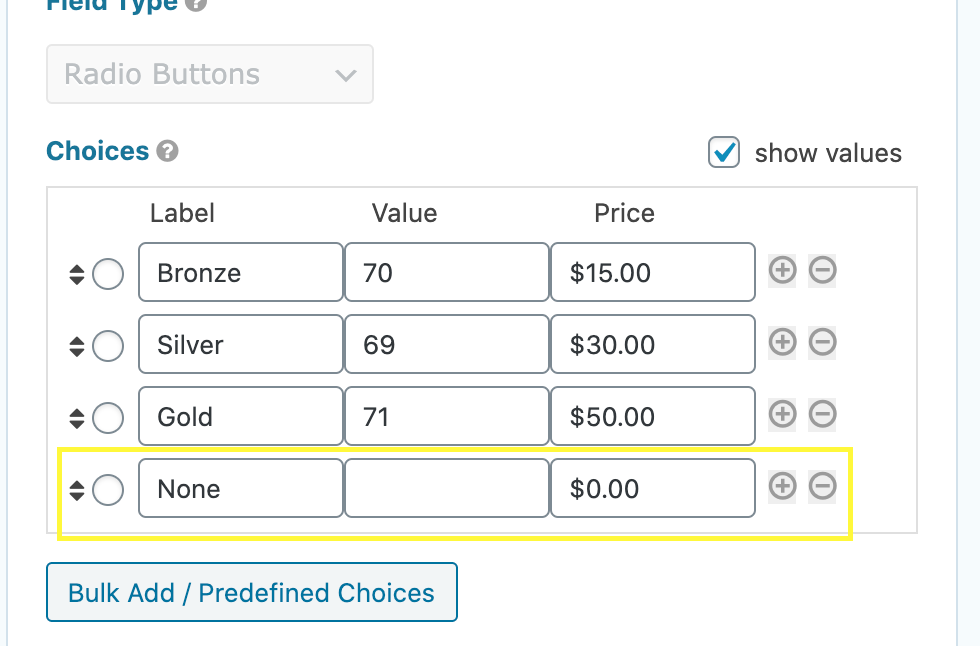 Lastly, when setting up the Gravity Press feed for this later on, please make sure to enable a conditional logic to not process the feed if the product field's selection is none.