Step 1 : Design your testimonial submission form
Go to WP Dashboard > Testimonials > Design > and finally select Submission Form Generator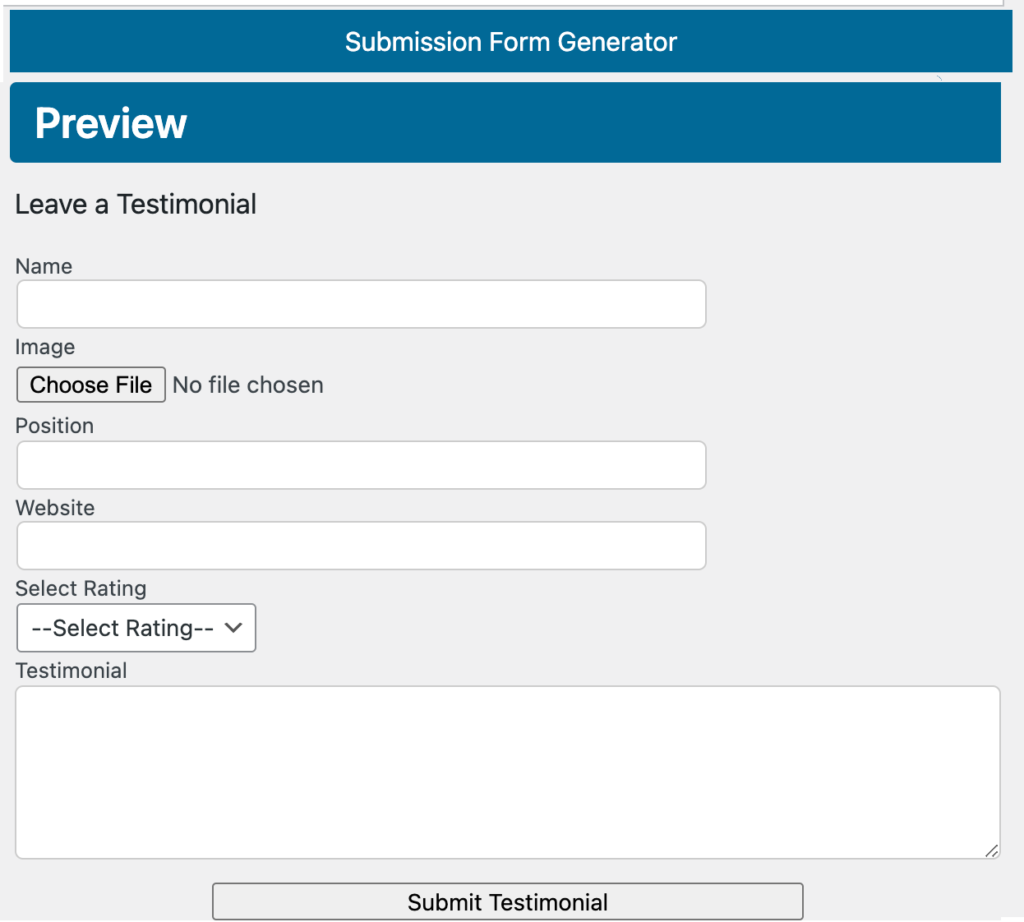 Design your submission form. After you are satisfied with your design, scroll down to the bottom part of the generator and save your design.


Create a new post/page where you would like to embed your new submission form.
Using Gutenberg editor, add a new Handsome Testimonial Submission Form block. Select your saved design, and you can now publish your post/page!